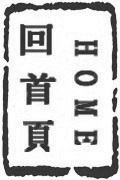 Properties of Sounds
声音的属性/Sheng1 Yin1 De1 Shu3 Xing4
n/a
CHEARS: False
EARS: False
CMT: False
EARS2 Encyclopedia: True
CHEARS:
EARS:
了解声音的特征,以及声音中蕴含的具有乐感的参数。学习如何区分不同的声音,并且定义从音乐当中获取的信息特征。

音高
为什么一些声音是高的,而另一些是低的?

响度
为什么一些声音显得比另一些响?
怎么找到思维的窍门!

时值
有些声音听起来太短,我们无法把它们当做独立的声音对待。同样,有些声音太长,我们到达之前它们就已经开始了;我们离开之后,他还在继续着。

声音类型/声音来源
你将根据它们的共同属性或者共同来源开始考虑声音的分组。

辩识度
为什么一些声音我们能够辨识,有的我们却不能。"音乐是声音做的"是什么意思?
你如何描述声音的质地?

音色/音质
你如何描述声音的质地?

密度
聚集与排列方式的空间特性。
Find out about the characteristics and musical parameters of sounds. Learn how to distinguish between different sounds and to identify the characteristics that we listen out for in music.


Pitch
Learn about how some sounds are high, and others low.


Loudness
Learn about loudness. How some sounds can appear louder than others.

And how it can be all a trick of the mind!


Duration
Some sounds are so short that we cannot hear them as individual sounds. Equally, some sounds are so long that they began before we arrived and will continue after we leave.


Sound Type / Sound Source
You will begin to think about grouping sounds based on their common properties or common source.


Recognisibility
Some sounds we can recognise, others we can't. What does this mean for music that is made with sounds?


Timbre / Sound Quality
How can you describe the texture of sounds?


Density
The spatial property of being crowded together.
EARS 2:
Sounds are fairly complex phenomena. When we try to describe sounds it is helpful to break them down and to examine their various component parts individually. Properties of sounds include, Loudness, Pitch, Duration and Timbre.
参看其它/See Also
术语翻译/Terms Translator
术语校对/Terms Proofreader
术语顾问/Consultant to terminology
参考文献/Bibliography
讲座/Lecture
评论/Comments
发表评论(预先注册)/Add comment on this term(members ONLY)