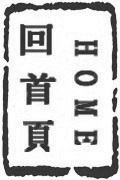 Pitch
音高/Yin1 Gao1
n/a
CHEARS: False
EARS: False
CMT: False
EARS2 Encyclopedia: True
CHEARS:
EARS:
EARS 2:
音高是什么?

音高是声音相对的高度,从低到高排列。

几个音高
这里有几个不同的音高。每个音高度都不同。

在声音文件里,三个音高可以分别称为:

1.低
2.中,和
3.高


传统意义之外的音高

传统记谱法以音符在五线谱上纵轴的位置来表示音高。音高可以直接分成低音、中音或者高音,而且我们可以根据需要把它分成若干音区(例如,中低、中高等等)。

有音高的声音

正弦波
这是一个有音高的声音。正弦波是最简单的有明确音高的声音。

通过观察声谱,你可以清楚地看到这个声音能量的焦点。

当然,不是每个声音都有一个明确的音高。许多噪音的质地遍及整个音区(音域),而且没有一个特定的主焦点。

音高也可以称为频率

噪音

白噪音
一个没有明确音高的噪音。

事实
音高也可以作为术语描述频率 。

频率是音高的科学术语(就像H2O是水的科学术语)。

高频率的声音音调则高,低频声音的音调则低。


多重音高:
有一些声音源会同时产生多个音高。

同时出现

北美洲火车的汽笛声
这一个汽笛声同时包含了多个音高。

接连出现

鸟鸣
这个鸟鸣由不同的音组成,一个接一个地构成短小的旋律。因为这些音十分快速的连续发生,导致我们觉得像是一个单一姿态。

事实

如果逐个检查声音的细节,我们会发现它由多个独立的音高成分组成(详情见"声波")。复杂的声波。

这是一个三角波的声谱。三角波的本身由多个独立的音高构成,我们可以看到,它以条纹状出现在声谱上。


是什么产生了音高?

规则的振动产生音高。如果一个物体能够有规律地振动(流畅、连续地前后运动),它就会产生一个有固定音高的声音。物体振动的越不规律,声音就越接近噪音。

我们可以体验一下,通过用手指摩擦沾水的玻璃杯杯沿来使其"唱歌"。

互动实验
"唱歌"的玻璃杯

说明:

•向家里人借一个玻璃高脚杯(或者任何玻璃器皿)。
•挑一个高脚杯,在你轻弹之后能发出悦耳的铃声。
•沾湿你的手指和玻璃杯的杯沿。
•然后,用非惯用手紧紧地握住玻璃杯,用惯用手的大拇指持续地、轻轻地摩擦玻璃杯的杯沿。

预期效果:

•如果你的动作足够持续、平稳,那么玻璃杯就应该开始"唱歌",发出有音高的声音。
•如果你不规则地在玻璃杯上移动惯用手,也就没有音高了。

为什么会产生音高?

持续平稳地摩擦杯沿,这一动作使得玻璃杯产生规律性的震动,从而产生有音高的声音。


额外内容:

通过向玻璃杯注入不同高度的水,可以改变音高。这是因为水接触玻璃杯壁的时候,阻止并且吸收了其中一部分杯壁的振动,从而改变的了玻璃杯震动的面积。

杯子里的水越多,可以震动的杯壁面积就越小,所产生的音调就越高。

在这个实验中,其原理和小提琴、吉他改变音高的原理一样,即通过改变弦长来影响振动、改变音高(弦越短,音越高)。

改变音高

使用科技手段,我们有可能改变音高。这个手段被称作音高移位或者移调。这一技术时常用于流行音乐和动漫,用来制作高音人声。

这种效果在变形和发展声音的时候非常有效。例子,参看:变形。使用音高移位技术完成变形。

例子:

正常的声音
这是一个未经编辑的原始录音

音高移位后的声音
这是音高移位后的版本,其音高有所上升。

这个效果对变形和发展声音非常有效。从例中可见:变形,比如在创作变形时使用音高移位。

作曲提示

试图在作品中混合使用高音、中音和低音。

使用不同音区的音高可以填充整个音域,并且提供一个更加丰富的声音景观。


额外部分:

在时间轴上改变音高

使用自动化系统,我们可能在时间轴上做到音高移位。如此一来,我们能够创造滑音,还有动态/转换变形。

音高移位的闹铃声
在时间轴上,音高移位所上升的量

请尝试在"用声音作曲"软件中使用音高移位功能。


听音挑战

把你身边用明确音高的声音找出来

•如何形容它们的音高?
•它们是高、低?
•变化着、持续着?
•或者它们有多个音高?
Learn about how some sounds are high, and others low.

What is Pitch?

The relative height of a sound, ranging from low to high.

A few pitches
Here are a few different pitches. Each of these are at a different height.

The three pitches in this soundfile above might be described respectively as:

1.low,
2.medium, and
3.high.


Beyond Traditional Ideas of Pitch

In traditional musical notation pitch is indicated along the vertical axis of the stave. The pitches of sounds can be quickly described as being low, middle or high pitched. But we can split this into as many registers as are required (e.g. Low-Medium, High-Medium etc.).

Pitched sounds

Sine Tone
This is a pitched sound. A sine tone is the most simple pitched sound.

You can see the simplicity and the focus of this sound energy by looking at a Spectrogram of the sound.

Of course, not every sound has a clear pitch. Many noisy textures are spread across the pitch register and do not have a specific main focus.

Noisy sounds

White noise
A noisy sound which has no clear pitch.


Fact

Pitch can also be described in terms of frequency.

Frequency is a scientific term that describes pitch (just as H2O is a scientific term that describes water).

A high frequency sound has a high pitch, while a low frequency sound has a low pitch.


Multiple Pitches

Some sound sources produce more than one pitch, either at the same time.

Either at the same time

North American Train Horn
This single horn sound contains multiple pitches playing at the same time.

Or one after the other:

Birdsong
This birdsong is a short melody of different notes following on from one another. Because the notes happen in quick succession we hear this as a single gesture.

Fact

When we examine individual sounds in detail we can discover that sounds are often made up of individual pitch elements. For more information see: Complex Sound waves.

This is a Spectrogram of a Triangle wave. A single triangle wave is itself made up of many individual pitches, we see them here as stripes.


What Causes Pitch?

Pitched sounds are caused by regular vibrations. If an object vibrates in a regular way (moving back and forth smoothly) then it will create a pitched sound. The less regular the sound vibrates then the noisier it is.

We can experience this by rubbing our finger around the damp rim of a glass to make it sing.

Activity

Singing Glass

Instructions:

•Ask someone at home if you can borrow a wine glass (or any glass with a stem).
•Pick a wine glass that makes a good ring when you tap it.
•Wet your finger and the rim of the glass.
•Then, while holding the glass firmly with your non-writing hand, take the first finger of your writing hand and rub it smoothly and steadily around the rim of the glass.

Predicted Results:

•If you are able to make smooth and steady regular motions around the rim the glass should begin to sing, creating a pitched note.
•If you move your writing hand in an irregular way around the glass then no pitch will be created.

Why is a pitch created?

The smooth and steady motion of the hand around the rim of the glass causes the glass to vibrate in a regular way, and thus to produce a pitched sound.


Extra

By changing the level of liquid in the glass it is possible to change the pitch.
This is because the liquid dampens the vibrations where it touches the glass, thus changing the amount of the glass which is free to vibrate.

The more liquid in the glass, the smaller the surface that can vibrate and the higher the pitch produced.

This process is similar to the way in which changing the length of a string on a guitar of violin will change the pitch made (shorter string = higher pitch).

Changing the Pitch

Using technology it is possible for us to change the pitch of sounds.

The process is known as Pitch-Shifting or Transposition. This technique is often used in pop music or cartoons to create high pitched voices.

For example:

Normal Voice
This is the original unedited recording.

Pitch-shifted Voice
This is the pitch-shifted version in which the sound has been increased in pitch.

This can be a really useful effect to transform and develop sounds. For example see: Transformations, for an example of the use of pitch shifting in creating transformations.


Composition Tip

Try to use a mixture of high, medium and low pitched sounds in your compositions.

Using a range of different pitches allows you to fill up the whole sound range and provide a much richer soundscape.


Extra

Changing Pitch over Time

Using Automation it is possible to transform the pitch shift of a sound over time. This can allow you to create glissandi and dynamic/changing transformations.

Pitch Shifted Clock
The amount of pitch shift increases over time

Find out more about how the Pitch shifting functionality works within Compose With Sounds.


Listening Challenge

Listen out for pitched sounds around you.

•How would you describe their pitch?
•Are they high/low,
•changing/constant,
•or are there multiple pitches?


Encyclopedia:
Pitch as Property

The relative height of a sound, ranging from low to high. A pitched sound will contain relatively focused spectral energy, and it is this characteristic that enables pitched sounds to be distinguished from noisy sounds (see Noise).

Learn More
Click Here to explore the properties of Pitch in more detail.

Pitch as Sound Type

Objects that vibrate in a more ordered fashion produce sounds that we describe as pitched. This is because the sounds produced contain a greater focus of sound wave energy, with frequencies concentrated into narrow bands. These concentrations of sound wave energy at certain frequencies are called partials.
参看其它/See Also
术语翻译/Terms Translator
术语校对/Terms Proofreader
术语顾问/Consultant to terminology
参考文献/Bibliography
讲座/Lecture
评论/Comments
发表评论(预先注册)/Add comment on this term(members ONLY)