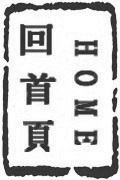 CHEARS
启耳思/Qi3 Er3 Si1
啓耳思
CHEARS: True
EARS: False
CMT: False
EARS2 Encyclopedia: False
Loading...
14MB/1280*720.mp4/768Bitrate streaming from CHEARS.info server in UK
CHEARS:
启耳思:中国电子声学资源调查,英文首字母缩写,通过音译而得。
China ElectroAcoustic Resource Survey, abbreviated as CHEARS. By its transliteration in Chinese, Qi3 Er3 Si1, which means "Get Your Ears (耳) Enlightened (启) to Think (思)".
EARS:
Educational Goals:
* Possible – Pre-College introduction (diploma or certificate) in Electroacoustic Music, Sound Design and/or Studio Engineering.
* BA or BMus degree in Electroacoustic Music; BSc degree in Studio Engineering.
* Desirable – BA degree in Sound Design.
* MA or MMus degree in Electroacoustic Music and, if possible, Sound Design; MSc in Studio Engineering.
* PhD
Two clear goals:
• To have the undergraduates and postgraduates interact as much as possible (postgraduates = role model).
• To have the Centre and the Composition Department interact wherever relevant seeking synergy.

Research Goals:
* Projects in Electroacoustic Music Studies and related Technological Development.
* Projects in Sound Design (eventually with other media) and related Technological Development.
* Projects in Audio Recording and related Technological Development.
Research involves scholarship, artistic creativity and technological development and can become a source of income generation in due course. Subjects beyond creative outputs might include electroacoustic music analysis, soundscape studies, spatialisation, interactivity (e.g., sensor tracking), hacking, multimedia (sound design) developments as well as field recording, binaural/ambisonic recording and multi-channel recording.

Commercial Collaborations:
With regional businesses (Tianjin to Beijing areas?) – Development opportunities ideally creating income generation in the coming years.

Staffing:
• Centre Director – responsible for the Centre's vision and success (ideally reporting directly to the President) – initially part-time.
• Academic Staff (including at one PhD full-time member/BA coordinator) – the number of staff to be determined by the number of courses and students at all levels following existent TJCM norms.
• At least one technician to oversee creative studios, workshop studios, recording studios, laboratories, computer rooms and concert venues.
• Administrative Staff and Assistants to Academic Staff.

Spaces beyond Classrooms:
• A number of computer workstations/labs (headphones) to be determined by the student population.
• 1 – 3 multi-channel creativity production studios (including at least one allowing for video production).
• Workshop studios including one particularly suited for interactivity projects.
• A room for instrument building (live electronics)
• A room for the creation and display of sound installations.
• 2 – 3 recording studios.
• A purpose-built and acoustically relevant small to midsize performance space with 3-d sound diffusion possibilities (can be shared with other departments if needed).

Student intake:
Proposal: up to 10 students/year in electroacoustic music, 5-10 in sound design and 5 students/year for recording at undergraduate level. No maximum number for masters and PhD students. Pre-college numbers and appropriate fee level to be negotiated.

Season:
• Annual concert series at the Conservatory and in outside venues in Tianjin and beyond.
• Annual festival of electroacoustic/experimental/'underground' latest developments making it highly distinctive in today's Chinese new music landscape.
• + Shorter festival/competition of combined (mixed and vocal/instrumental + live electronic) works. The above two can be combined if that is useful.
• At least one conference, forum or symposium per year in Tianjin of national or international importance.
• If there is a pre-college course, outreach at schools in the region (concerts, workshops and short-courses).

Partnerships:
• Exchange agreements with Chinese and foreign educational institutions regarding education, research and cultural exchange.
• + Similar agreements with relevant cultural and commercial organisations.

Ideally this Centre would have its own status and not fall under the Composition Department. It should have its own separate entrance exams for electroacoustic music, sound design and audio recording technology. If it is to fall under the Composition Department, it should not increase staff workload (e.g., Department Head).
EARS 2:
1877
• Thomas Edison invents the phonograph.

1914
• Russolo conducts the first public performance of music composed for his intonarumori (noise instrument).

1931
• Varese composes Ionisation, the first European composition written solely for percussion.
参看其它/See Also
术语翻译/Terms Translator
术语校对/Terms Proofreader
术语顾问/Consultant to terminology
参考文献/Bibliography
讲座/Lecture
评论/Comments
发表评论(预先注册)/Add comment on this term(members ONLY)