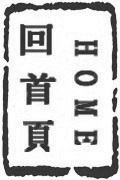 Exploration of Sounds
探索声音/Tan4 Suo3 Sheng1 Yin1
n/a
CHEARS: False
EARS: False
CMT: False
EARS2 Encyclopedia: False
CHEARS:
EARS:
EARS 2:
使用你自己与生俱来的乐器探索声音,你的嗓音。
你将自己开发聆听和创造声音的技巧。

演奏和变形声音是学习声音工作方式的最佳途径之一。它会让你感受到声音的功能性,并帮助你创作自己的声音, 从而用于之后的课题中。

变形声音
之后,你还可以实验更多其他的工具,不过我们要先探索一下这四个工具。

附加
反转

声音逆向播放是一个非常简单的概念,但它却彻底地改变了我们所听到的声音。曾经在音尾的声音现在变成了音头,曾经在音头的声音现在变成了音尾。

反转范例一:语音

原始语音
聆听原始的语音,你可以识别出文字。

反转语音
这和原始的声音有什么不同?

反转范例二:叮

原始语音
聆听原始的声音,思考它的形状。

反转叮声
这和原始的声音有什么不同?

事实
在我们所听到的声音中,包络的形状是声音的重要组成部分。我们通过反转"包络"来反转一个声音。

反转变形创造了一个自然界完全不存在的新声音。这个工具非常适用于创作神秘的或是难以辨认的声音。你可以反转一个完整的声景(它听起来将会完全陌生),或者你可以在一个正常的声景中仅仅反转几个独立的声音,这也许会创作一个非常神秘但却又熟悉的声景。

循环

此外,循环一个声音是最简单有效的变形手段之一。

当循环一个声音时,我们首先会忘记原始声源,开始聆听声音的内在。

当循环一个声音时,我们首先会忘记原始声源,开始聆听声音的内在。


循环范例一:犬吠

原始犬吠声
喔!

循环犬吠声
喔!喔!喔!喔!喔!喔!喔!喔!....聆听循环的声音,看它是如何被我们的听觉变形的。


循环范例二:火车
原始火车声
火车

循环火车声
咔哒 克拉克,咔哒 克拉克...聆听循环的声音,看它是如何因为我们的倾听而变形的。

事实
变调

变调可以用来创造新的声音,也可以让人们感觉声音对象正在改变大小。

变调范例一:语音

原始语音
使用下面被变调的声音与原始声音做音高对比。

声调
你用原始声音和这个声音比较音高了么?

降调
你用原始声音和这个声音比较音高了么?

变调范例二:泡泡

原始泡泡声

声调
这个声音的音高被提升了。它现在比原始声音音调更高。

降调
这个声音的音高被降低了。它现在比原始声音音调更低。

事实

大的物体通常会产生较低的声音,而小的物体通常会产生较高的声音。例如:比较足球和乒乓球的声音。

变调实验。为什么不为同一个声音增加多个副本,并让每一个副本做不同程度的变调呢?

声像/声像移动

声像(也称为声像移动)工具允许你对声音从左到右进行定位。你可以用声像移动使声音各自分开,这样可以让它们不必因为互相重叠而彼此冲突。

PanBadge

接下来的范例需要在以下设备中聆听:立体声扬声器或者入耳式以及头戴式耳机。

左声像

靠左
你只能听到声音从一只扬声器中发出。


中心声像

居中
你能听到声音从两只扬声器中平均的发出。

右声像

靠右
你只能听到声音从另一只扬声器中发出。

事实
声像在英文中是全景的缩写 —— 一个宽广的环绕景观。

你可以独立调节声音的声像。你或许希望所有的声音都从一个位置发出,又或许希望他们在所有位置铺开。

附加
当和自动化结合时,声像工具可以让声音从一侧移动到另一侧。

附加
点击查看小组活动:

通过语音探索声音

使用以下关键词来帮助你创作并探索你自己的语音。
演奏以下描述的动作,并聆听你创造的声音。
如果两个或两个以上的人选择同一个词,它们创作出来的声音有什么相似之处?
不同之处是什么?
是什么导致的?

进阶挑战

选择一个声音。
你能描述所选的声音(不要使用图表中的词),从而让其他人识别出它么?


基于你的描述,尝试把它们说出来。
回想声音的主要参数也许会有用:音高,响度,时值和音色。

点击查看完整列表:

声音间的变形
当你在探索逐个创作这些声音时,尝试无缝连接依次的声音。
见变形,得到更多信息。
Exploration of Sounds

You will develop your knowledge in listening, creating and transforming sounds.
Playing with sounds and sound transformation is one of the best ways to learn how sounds work. It will give you a feeling for how sounds function and help you to make your own sounds that could be used in a later project.

Transforming Sounds

The Compose With Sounds software has a lot of really great tools for transforming sounds. Some of the most important are: Reverse, Loop, Transpose and Pan.
There are many other tools which you can experiment with later on, but we'll start by exploring these four.

Extra
Filter and Splice are also really great tools. They are explored on the Soundscape Music page.

Reverse

Playing a sound backwards is a really simple idea, but it makes radical changes to what we hear. What used to be at the end of the sound is now at the beginning, and what used to be at the beginning is now at the end.

Reverse Example One: Voice

The original voice sound
Listen to this original sound, you can recognise the words.

Reversed voice sound
How is it different from the original sound?

Reverse Example Two: Ding

The original ding sound
Listen to this original sound, think about its shape.

Reversed ding sound
How is it different from the original sound?

Fact
The shape of a sounds envelope makes up a large part of the sound that we hear. By reversing a sound we flip this Envelope.

Reverse transformations create entirely new sounds that do not exist naturally. This tool is really good for creating sounds that are mysterious or unrecognisable. You could reverse a whole soundscape (and it would sound completely alien), or you could reverse only a few individual sounds within a normal soundscape, this might create a really mysterious and yet familiar soundscape.

Loop

Again, to loop a sound is one of the most simple transformations but it can be one of the most effective.
When a sound is looped we begin to forget the identity of the original source and start to hear the internal qualities of the sound.

Loop Example One: Bark

Original Bark sound
Woof!

Looped Bark sound
Woof!Woof!Woof!Woof!Woof!Woof!Woof! ... Listen to how the looped sound is transformed by our hearing.

Loop Example Two: Train

Original train sound
Train

Looped train sound
clickety clack, clickety clack ... Listen to how the looped sound is transformed as we listen.

Fact
Both Loop and Reverse were early transformations that Pierre Schaeffer was very interested in. By experimenting and thinking about what was happening to sounds they allowed him to discover and theorise how sounds worked.

Transpose

The transposition tool allows us to change the pitch of sounds. We can make sounds higher in pitch (transpose up) or make sounds lower in pitch (transpose down).
Transposition can be used to create new sounds and can also give the impression that the objects that causing the sound are changing in size.

Transpose Example One: Voice

Original Voice
Compare the original pitch with the transposed sounds below.

Transposed UP
Did you compare the pitch of this sound with the original sound?

Transposed DOWN
Did you compare the pitch of this sound with the original sound?

Transpose Example Two: Pop

Original Pop
Listen to the pitch of this sound and compare it with the versions that have been transposed.

Transposed UP
This sound has been increased in pitch. It is now higher than the original sound.

Transposed DOWN
This sound has decreased in pitch. It is now lower than the original sound.

Fact
Larger objects generally produce lower sounds, while small objects generally produce higher sounds. For example: compare the sound of a football with the sound of a ping pong ball.

Experiment with transposition. Why not add multiple versions of the same sound and the transpose each of them to a different extent?

Pan / Panning

Pan (also known as panning) tools allow you to position sounds from left to right. You can use panning to separate out individual sounds so that they don't sit on top of one another and clash.

The following examples will only work if you are listening on a pair of loudspeakers or to both earpieces of a pair of headphones.

Pan Left

To the left
You should only hear sound coming from one loudspeaker.

Pan Centre

In the centre
You should hear sounds coming equally from both loudspeakers.

Pan Right

To the right
You should hear sound coming from the other loudspeaker only.

Fact
Pan is a shortened form of panorama – a wide surroundscape.
You can pan each sound individually. Sometimes you might want all of the sounds to come from one place, other times you might want them to be spread out all over the place.
Experiment with using the pan tool to spread sounds out. Why not have alternate left and right sounds? See also: call and response.

Extra
When combined with automation, the pan tool can make sounds move from one side to the other.

Extra
Click for a Group Activity:

Exploring Sounds with the Voice
Use the following keywords to help you create and explore sounds with your voice.
Perform the actions that are described and listen to the sounds that you make.
What similarities are there in the sounds created if two or more people pick the same word?
What differences are there?
What might be the causes for these?

Further Challenge
Pick a sound.
Can you describe the characteristics of this chosen sound (without using the words in the list) so that someone else can recognise what it might be?
Try to get them to vocalise the sound based upon your description.
It might be useful to think back to the main parameters of sound: Pitch, Loudness, Duration and Timbre.

Click for FULL LIST:
Transformation Between Sounds
Once you have explored creating all of these sounds individually, try to move seamlessly from one type of sound to another.
See Transformation for more information.
参看其它/See Also
术语翻译/Terms Translator
术语校对/Terms Proofreader
术语顾问/Consultant to terminology
参考文献/Bibliography
讲座/Lecture
评论/Comments
发表评论(预先注册)/Add comment on this term(members ONLY)