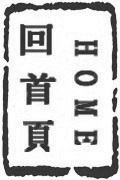 Compose With Sounds
用声音创作/Yong4 Sheng1 Yin1 Chuang4 Zuo4
n/a
CHEARS: False
EARS: False
CMT: False
EARS2 Encyclopedia: False
CHEARS:
EARS:
EARS 2:
快来下载免费的软件:用声音创作~专属于你的声音探索之旅即刻启程。
Make your own music with sounds. Download the FREE Compose With Sounds software and begin your very own voyage of discovery in sound.


Electroacoustic Piece

Compose a piece that explores the gestures and timbres of sounds.


Sonic Postcard

Imagine the sounds of an ideal holiday location and bring it to life using the Compose with Sounds software.


Compose With Sounds: FREE Software

Download the FREE Compose with Sounds software to begin creating your very own music made with sounds.


Soundcard Packs

Choose from a range of soundcard packs, that are ready for immediate use within the Compose With Sounds software.
参看其它/See Also
术语翻译/Terms Translator
术语校对/Terms Proofreader
术语顾问/Consultant to terminology
参考文献/Bibliography
讲座/Lecture
评论/Comments
发表评论(预先注册)/Add comment on this term(members ONLY)