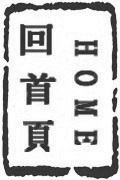 House
浩室/Hao4 Shi4
n/a
CHEARS: False
EARS: True
CMT: False
EARS2 Encyclopedia: False
CHEARS:
EARS:
在二十世纪八十年代开创的这项舞曲音乐发源于二十世纪七十年代的Disco音乐文化,并随后增生扩散出一连串相关的潜在流派(例如酸浩室(acid house),环境浩室(ambient house)。

它的特殊意义在于在早期音乐创作领域中使用所需的采样(音序)技术和具有其完全的使用价值,并且从业者以据有善于创造的"自我做主"美学理论来重新配置廉价合成器和鼓机等设备。 在这之后预示着音乐家将变得日益减少倚赖在商业及传统录音和录音棚设备上的一个主要趋向。
Developing in the 1980s, this genre of dance music developed from Disco music and culture of the 1970s, and subsequently proliferated a whole series of sub-genres (e.g. Acid House, Ambient House).

It is of particular significance as an early area of music making to make whole scale and integral use of emerging sampling (and sequencing) technologies, and that practitioners re-deployed cheap synthesiser and drum machine units with inventive 'do-it-yourself' aesthetics. This latter heralded a broader tendency for musicians to become increasingly less reliant on commercial and institution recording and studio facilities.
EARS 2:
参看其它/See Also
术语翻译/Terms Translator
术语校对/Terms Proofreader
术语顾问/Consultant to terminology
参考文献/Bibliography
讲座/Lecture
评论/Comments
发表评论(预先注册)/Add comment on this term(members ONLY)