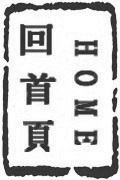 Additive Synthesis
加法合成/Jia1 Fa3 He2 Cheng2
n/a
CHEARS: False
EARS: True
CMT: False
EARS2 Encyclopedia: True
CHEARS:
EARS:
加法合成描述的内容是利用正弦波这类简单的元素,根据叠加定理或傅里叶合成建立一个复杂的音或波形。
Additive synthesis describes the building up of a complex tone or waveform from simpler elements such as sine waves according to the law of superposition or fourier synthesis. (Source: Barry Truax - Handbook for Acoustic Ecology CD-ROM Edition. Cambridge Street Publishing, 1999 - CSR-CDR 9901)
EARS 2:
这是一个把更简单的元素(例如正弦波)组合之后,生成复杂声音的过程。让不同类型的简单声音结合,可以创作出更加复杂的声音质地。
A process of creating sounds in which complex sounds are made from the combination of simpler elements (such as sine waves). Different types of simple sounds can be combined to create ever more complex sound textures.
参看其它/See Also
术语翻译/Terms Translator
术语校对/Terms Proofreader
术语顾问/Consultant to terminology
参考文献/Bibliography
讲座/Lecture
评论/Comments
发表评论(预先注册)/Add comment on this term(members ONLY)