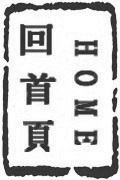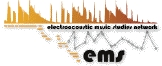 Electroacoustic Music Studies Network
2014 (new) | 2012 | 2011 | 2010 | 2009 | 2008 | 2007
10–14 June 2014, Universität der Künste Berlin (Berlin University of the Arts) Einsteinufer 43-53 10587 Berlin Germany
CHEARS ver.2.0
Combination and Integration of EARS2 by Zhang Ruibo (Mungo)
Context: The China ElectroAcoustic Resource Survey (abbreviated CHEARS) is intended to serve as the enhanced version of the ElectroAcoustic Resource Site (EARS run by the Music, Techonology and Innovation Research Centre, MTI, at De Montfort University, Leicester, UK. www.ears.dmu.ac.uk). Its fundamental goal is to assist in the development of the field of Electroacoustic Music Studies in China. Besides contributing a Glossary, Index and Bibliography in Mandarin within the international EARS project, CHEARS also presents the collection of a broad variety of types of information, within the academic and non-academic areas of the site, for example, through its multi-user Comment, Reader, Message and Criticism systems, CHEARS offers Terminology, Bibliography, Lecture and Concert sections, based on Web 2.0 technology to allow each user to add, modify and protect his/her knowledge on the site (http://CHEARS.info). After a 5-year development period from 2008 to 2013, it subsequently has become a bilingual internet-based collaborative research resource including the multi-user communication area which presents text resources, events and music criticism sections unique to China as well as within the EARS project, itself.
CHEARS 2: In October 2013 the Compose with Sounds software (cws.dmu.ac.uk) and the pedagogical ElectroAcoustic Resource Site known as EARS 2 (www.ears2.dmu.ac.uk) were introduced to China officially by Prof. Leigh Landy, the director of the MTI as well as the founder of the original EARS project, Compose with Sounds and EARS2 projects. EARS 2 takes a different path from the origianl EARS initiative which is a multilingual internationally peer-reviewed professional (multilingual) glossary with an accompanying subject index for electroacoustic (EA) music as well as a bibliographic resource. EARS 2 is intended for young people, in particular the age group 11-14, and its goal is to assist them in learning about and subsequently gaining interest in composing sound-based music. Furthermore, Compose with Sounds creative software (supported by an EU Culture grant) is linked seamlessly to EARS2 which is a dynamic eLearning site offering learning information including a wide variety of hypermedia examples. The planned Chinese version of EARS 2 intends to offer a perfect opportunity to provide schools, especially pre-higher educational institutions in China, with a free tool that encourages creativity and fits national circumstances academically. Therefore, the combination and integration plan of EARS2 on CHEARS has been found to be of great urgency and may end up being completed prior to the full CHEARS adaptation of the EARS site that was officially introduced to China in 2006.
This paper will start with an CHEARS/EARS update (http://chears.info/frontend/lecture/allectures.aspx?lectid=78) involving the expansion of the number of terminology and index respectively from 500 to nearly 700 items and from 6 to 9 structures, including the three main EARS 2: CREATE, LEARN and LISTEN as well as the EARS2 encyclopedia. More importantly, this paper will present for the first time the original resource and methodology for research on CHEARS that takes on the Chinese cultural adoption of the EARS2 contents, e.g."Chinese Composer Case Studies" and "China Soundscape Resources". Those two objects are both adopted from the content of EARS2. However, the expansion of them will be more specific usage of the concept in Chinese cultural/compositional context than the hierarchical approach to present information concerning authors, translators, proofreaders and consultants regarding terminologies and bibliographies already related to EARS and EARS2 within CHEARS.
The CHEARS research project has been awarded a scholarship under the State Scholarship Fund by China Scholarship Council (CSC). The goal is to turn CHEARS an enhanced professional project for wide impact in China. Beyond the combination and integration plan, this paper will also discuss the most serious problem that electroacoustic music or music and technology encounters amongst some of main conservatories in China, namely, how to deal with talented, but not traditionally educated young musicians who demonstrate interest in pursuing music with technology, thus reflecting the pedagogical purpose of EARS2 in China.