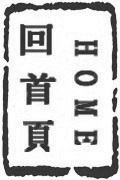 Convolution
卷积/Juan4 Ji1
n/a
CHEARS: False
EARS: True
CMT: True
EARS2 Encyclopedia: True
CHEARS:
EARS:
卷积的定义是:在一个时间区域内的两个函数的积和。如果输入信号与一个脉冲信号卷积,那么输出的信号在经过实体的物理系统时将与脉冲信号拥有相同的脉冲响应时间(或是频率响应时间),一个时间域中的卷积等于频率域中的乘积,也同时等于倒谱域的和。

在声波的转化方面,卷积有很多在的音乐方面的潜在应用,包括光谱分析表、节奏的混合、混响及回声、空间的模拟与定位、以及信号起始点和时间的检测。
The integration of the product of two functions over a range of time offsets. If an input signal is convolved with the impulse response of the signal, the resulting signal is the same as if the signal had passed through a physical system with the same impulse response (or frequency response). Convolution in the time domain is equivalent to multiplication in the frequency domain, which is equivalent to addition in the cepstrum domain. (Source - http://zone.ni.com/devzone/nidzgloss.nsf/glossary)

In terms of sonic transformation, convolution has many potential musical applications, including forms of spectral and rhythmic hybriding, reverberation and echo, spatial simulation and positioning, excitation/resonance modelling, attack and time smearing.
EARS 2:
a process by which two sounds are added together over time.
参看其它/See Also
术语翻译/Terms Translator
术语校对/Terms Proofreader
术语顾问/Consultant to terminology
参考文献/Bibliography
讲座/Lecture
评论/Comments
发表评论(预先注册)/Add comment on this term(members ONLY)