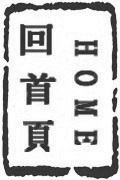 Cognitive Science
认知科学/Ren4 Zhi1 Ke1 Xue2
認知科學
CHEARS: False
EARS: True
CMT: False
EARS2 Encyclopedia: False
CHEARS:
EARS:
认知科学是指获取知识与运用知识的过程中所涉及到的多种学科之间的研究。人工智能、心理学、语言学、哲学、人类学、神经系统科学和教育学都是其重要的组成部分。认知科学运动具有深远的影响,而且变化多样,其中又包含着多种观点。

它是一个以人类感知,人类感知过程细节,以及计算机建模其过程作为基础知识的综合体。感知科学主要包括五个主题:知识展示、语言、学习、思考和感知。
Cognitive science refers to the interdisciplinary study of the acquisition and use of knowledge. It includes as contributing disciplines: artificial intelligence, psychology, linguistics, philosophy, anthropology, neuroscience, and education. The cognitive science movement is far-reaching and diverse, containing within it several viewpoints.

[It is] a synthesis concerned with the kinds of knowledge that underlie human cognition, the details of human cognitive processing, and the computational modelling of those processes. There are five major topic areas in cognitive science: knowledge representation, language, learning, thinking, and perception. (Source - Eysenck, M.W. ed. (1990). The Blackwell Dictionary of Cognitive Psychology.
EARS 2:
参看其它/See Also
术语翻译/Terms Translator
术语校对/Terms Proofreader
术语顾问/Consultant to terminology
参考文献/Bibliography
讲座/Lecture
评论/Comments
发表评论(预先注册)/Add comment on this term(members ONLY)