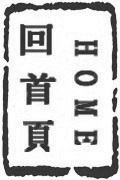 Analogue
模拟/Mo2 Ni3
n/a
CHEARS: False
EARS: False
CMT: False
EARS2 Encyclopedia: True
CHEARS:
EARS:
EARS 2:
模拟

一个实时持续信号,在音乐中,允许对声音信号持续采集。

在数字技术之前所有系统都是模拟的。

尽管模拟系统拥有持续性并值得信赖,

但声音采集常常遭受噪音。

噪音会在任何阶段的模拟信号路径中引入,在一段时间后,信号将会变的退化。
A continuious signal in time, which in music, allows for the continuious capture of audio signals.

Prior to digital technology all systems were analogue. Though analogue systems allow for a faithful, continuious, capture of sounds they frequently suffer from noise. Noise is introduced at every stage of an analogue signal's pathway and after time the signal will become degraded.
参看其它/See Also
术语翻译/Terms Translator
术语校对/Terms Proofreader
术语顾问/Consultant to terminology
参考文献/Bibliography
讲座/Lecture
评论/Comments
发表评论(预先注册)/Add comment on this term(members ONLY)