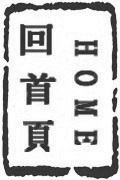 Organising Sounds
组织声音/Zu3 Zhi1 Sheng1 Yin1
n/a
CHEARS: False
EARS: False
CMT: False
EARS2 Encyclopedia: False
CHEARS:
EARS:
EARS 2:
在抽象与可辨认之间,探索不同风格的,以声音作为基础载体的音乐,自学组织声音的作曲方法。

声音景观音乐
声景音乐源于我们周围的世界里录制下来的声音。作曲家把来自世界各地不同的录音结合在一起,处理之后,创造出新的"声音环境"。

野外录音
工作室之外的声音录制艺术。

具体音乐
具体音乐是使用真实的声音,但是它并不使用声源的本身,而是注重声音中蕴含的具有乐感的参数。

偶然性
每当需要寻找新声音和提出新想法的时候,偶然性和随机性的确是一个好办法。但是,一些作曲家决心更近一步,并且把大部分创作决定权交给了偶然性。

电声音乐
电声音乐的出现,来自具体音乐和德国电子音乐技术的融合与结合。

掠夺之声
掠夺之声由两个独立的单词组成。掠夺:取得或盗窃(想象一下海盗);语音:这个单词泛指声音或者能发出声响的物体。顾名思义,这个术语的意思是用窃取来的声音创作作品。约翰·奥斯瓦尔德(John Oswald)发明了这个词,也把它称为"音频盗版"。

故事音乐
这种作品中,声音可以被很容易地辨认出来,或者与发出特定声音的物体相联系。

声音装置艺术
声音装置艺术是一个综合型的艺术门类。它包括很多不同声音类型的作品,主要描述声音基础载体的作品。这些作品通常用为艺术画廊,博物馆,或者为公共场所而设计。
Explore the different styles of sound based music, from the abstract to the recognisable, and introduce yourself to compositional approaches for organising sound.


Soundscape Music
Soundscape music is made of recorded sounds from the world around us. Composers combine and manipulate different recordings of the world to create new 'sonic environments'.


Field Recording
The art of sound recording, outside of the studio.


Musique Concrète
Musique Concrète uses real-world sounds, focusing on the musical parameters of sound rather than the sound source itself.


Chance
Chance and randomness can be a really good way to find new sounds and generate new ideas. But some composers decided to go even further and hand over most of the compositional decisions to chance.


Electroacoustic Music
Electroacoustic music emerged from the mixing and combination of techniques from Musique Concrete and Elektronische Musik.


Plunderphonics
The name Plunderphonics is made up of two individual words, 'Plunder': to take or steal (think pirates), and 'phonics': a word that indicates sounds or sounding objects. Therefore, the name means to compose works with stolen sounds. John Oswald, the man who invented the name, also called it 'Audio Piracy'.


Anecdotal Music
Works that include sounds which are deliberately meant to be recognised as, or linked with, a specific sound creating object.


Sound Art
Sound art is a general category that includes many different types of work. It is mainly used to describe sound based works that are designed for art galleries, museums or public places.
参看其它/See Also
术语翻译/Terms Translator
术语校对/Terms Proofreader
术语顾问/Consultant to terminology
参考文献/Bibliography
讲座/Lecture
评论/Comments
发表评论(预先注册)/Add comment on this term(members ONLY)