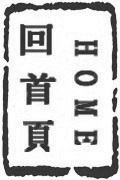 Composition Tutorials
作曲教程/Zuo4 Qu3 Jiao4 Cheng2
n/a
CHEARS: False
EARS: False
CMT: False
EARS2 Encyclopedia: False
CHEARS:
EARS:
EARS 2:
此教程能够有效的指导你创作自己的作品,且帮助你提出新的观念,或当你对下一步创作束手无策时,它可给予你新的创作灵感。


能量与流动
能量是在每个声音背后,通过声波振动所产生的,所有的声音都必须遵循能量的自然法则。

掌握能量模式与流动可帮助我们创作姿态,以及让听众感受到此声音的自然和真实。


变形
材料的变形和发展是简单但却非常强大的工具,被用于许多不同类型的音乐中。


结构
如何组织材料是一个比较难的问题。我们将对各种有可能的策略进行考核,并鼓励你自己探索。


空间
在创作中,当用已录制好的声音工作时,空间成为了一个有力元素。声音的位置和空间的感受都是非常重要的。


静音
声音是被围绕在它周围的静音所定义的,这时静音成为了作品中非常关键的一个元素。


意图/表达
开始控制并使用声音作为目的。


质地
质地是构成音乐的一个重要成分。

我们将探索和学习如何在作曲中使用它们。


姿态
音乐中充满了姿态:一个行为或声音中都无处不在。

我们将探索和学习如何在作曲中使用它们。


探索声音
使用你自己与生俱来的乐器探索声音,你的嗓音。 

你将自己开发聆听和创造声音的技巧。
 

作曲窍门
点击"?"键,显示一个新的作曲小窍门。
Helpful guides to aid you in creating your own pieces. Use these to help you come up with new ideas, or if you are stuck wondering where to take your piece next.


Energy and Flow
Energy is behind every sound, it is the cause of sound wave vibrations, and all sounds must follow the natural laws of energy.

Being aware of energy patterns and flow can help us to create gestures and sounds which listeners find natural and realistic.


Transformation
The transformation and development of materials is a simple but highly powerful tool, used in many different types of music.


Structure
The question of how to structure materials can be difficult. We will examine a number of possible strategies and encourage you to develop your own.


Space
When working with recorded sound, Space becomes a powerful element within compositions. Both the positioning of sound, and the impression of space can be really important.


Silence
Sounds are defined by the silence that surrounds them. And in this way silence itself becomes a key element in composition.


Intention / Expression
Beginning to control and use sounds for a purpose.


Texture
Textures make up a big part of music.

We will explore and learn how we can use them in our own compositions.


Gesture
Music is full of gestures: an action or sound that is going somewhere.

We will explore and learn how we can use them in our own compositions.


Exploration of Sounds
Explore sounds using your own personal instrument, your voice.

You will develop your skills in listening and creating sounds.


Composition Tips
Click on the "?" button to reveal a new tip about composition.
参看其它/See Also
术语翻译/Terms Translator
术语校对/Terms Proofreader
术语顾问/Consultant to terminology
参考文献/Bibliography
讲座/Lecture
评论/Comments
发表评论(预先注册)/Add comment on this term(members ONLY)