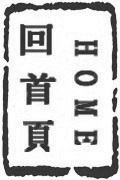 Beating
拍音/Pai1 Yin1
拍音
CHEARS: False
EARS: True
CMT: False
EARS2 Encyclopedia: True
CHEARS:
EARS:
拍音是调幅(AM)的一种形式。当两个频率靠近时,拍音会逐渐放慢,直到频率相同拍音也就消失了。如果两个频率相距小于等于15赫兹时,会由于这两个不完全相同的频率而产生干扰。它们会渐渐的脱离相位,直到180度产生相消干涉(也就是反相),减小响度。当它们回到原相位时,相长干涉会产生响度的增大。因同度走调而产生的拍音称为第一拍音,它是一种声学和心理声学的现象。拍音也会出现在近似八度,五度或四度的两个纯音上听到,被称之为次级或第二拍音。
Beats are a form of amplitude modulation. As two frequencies are brought closer together, the beats will gradually slow down and disappear when they become identical. If two tones are about 15 Hertz or less apart, interference will result from their similar though not exactly identical frequencies. Gradually they will move out of phase until at 180° destructive interference results, producing diminished loudness. When they move back into phase, constructive interference will produce increased loudness. Beats arising from the mistuned unison are called first-order beats, and are both an acoustic and psychoacoustic phenomenon. Beats also may be heard between pure tones that are nearly an octave, fifth or fourth apart. These are called secondary or second-order beats. (Source: Barry Truax - Handbook for Acoustic Ecology CD-ROM Edition. Cambridge Street Publishing, 1999 - CSR-CDR 9901)
EARS 2:
The interaction between two simple tones, resulting in a rhythmic interference interaction between them. The rate of beating is equivalent to the difference in frequency between the two tones. (smaller frequency difference = faster beating).
参看其它/See Also
术语翻译/Terms Translator
术语校对/Terms Proofreader
术语顾问/Consultant to terminology
参考文献/Bibliography
讲座/Lecture
评论/Comments
发表评论(预先注册)/Add comment on this term(members ONLY)