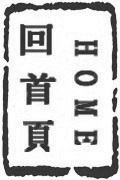 Amplitude modulation(AM)
振幅调制,调幅/Zhen4 Fu2 Tiao2 Zhi4 ,Tiao2 Fu2
n/a
CHEARS: False
EARS: False
CMT: True
EARS2 Encyclopedia: True
CHEARS:
EARS:
EARS 2:
一种控制类型,是指一个输入信号调制另外一个声音的振幅。

当在亚音频范围中, 例如一个低频振荡正弦波, 我们得到的是颤音。

当在更高的频率执行时,声音将更为复杂。
A type of manipulation in which one input signal modulates the amplitude of another sound. When done in the sub-audio range by, for example a LFO (Low Frequency Oscillator) sine wave, the result is a tremolo. When executed at higher frequencies, more complex sounds will result.
参看其它/See Also
术语翻译/Terms Translator
术语校对/Terms Proofreader
术语顾问/Consultant to terminology
参考文献/Bibliography
讲座/Lecture
评论/Comments
发表评论(预先注册)/Add comment on this term(members ONLY)