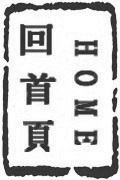 Techno
铁科诺/Tie3 Ke1 Nuo4
CHEARS: False
EARS: True
CMT: False
EARS2 Encyclopedia: True
CHEARS:
EARS:
一种在1980年代在底特律建立起来的浩室乐进化体,铁科诺的速度通常比浩室乐快,而且更加的机械、极简、反乌托邦和未来主义。早期的铁克诺结合了Kraftwerk与Afrika Bambaataa的赛博未来主义和George Clinton与Parliament的放克。该术语有时也作为一个对当代电子舞曲的概括性描述。
An evolution of House developed in Detroit in the early 1980s, Techno is often faster than House and more mechanical, minimalist, dystopian, and futuristic. Early Techno combined the cyborg futurism of Kraftwerk and Afrika Bambaata with the funk of George Clinton and Parliament. The term is sometimes used loosely as an umbrella term for contemporary electronic dance music.

(Source – Cox, C. and Warner, D. (2004) Audio Culture : Readings in Modern Music. Continuum.)
EARS 2:
A style of music that developed from the mixture of electronic music and African styles. It is repetitive instrumental music, often with a strong beat.

It developed because of the possibilities and availability of samplers and drum machines, with many of the sounds that these machines created being synonymous with the style.
参看其它/See Also
术语翻译/Terms Translator
术语校对/Terms Proofreader
术语顾问/Consultant to terminology
参考文献/Bibliography
讲座/Lecture
评论/Comments
发表评论(预先注册)/Add comment on this term(members ONLY)