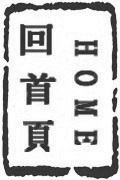 Stereophonic
立体声/Li4 Ti3 Sheng1
立體音響
CHEARS: True
EARS: True
CMT: True
EARS2 Encyclopedia: False
CHEARS:
源自《音乐声学与心理声学》(第三版)、霍华德、安格斯、人民邮电出版社、2011。
2.6.6 (Page 106)
EARS:
Stereophonic

简而言之,立体声是一种旨在通过声音的宽度和深度来模拟人耳自然听觉的声音记录和重放的方式。通过两个话筒(以及起着补充作用的辅助话筒),两个独立的声音信号分别被记录到两个通道上。同民用音响一样,电子声学音乐也广泛地采用了立体声。立体声可以通过任意数量扬声器的系统重放,并适合扩散声场和自由声场等诸多环境。这个词源于希腊语的stereos,意为"坚固的",可见立体声所追求的是一种接近自然听觉的的效果。
Usually abbreviated to stereo, a form of sound recording and reproduction which aims to reproduce a spatial aural experience, in terms of width and depth, analogous to human binaural hearing. Two microphones (plus possible additional complementary microphones) are used to record two independent representations of sound to two channels. As well as representing a domestic audio standard, stereo has been widely adopted in electroacoustic music, stereo being suited to playback over any number of loudspeakers, and therefore used in diffusion systems, octophonic systems and so on. The term is derived from the Greek stereos, meaning solid, which is the aural effect it strives to achieve.
EARS 2:
参看其它/See Also
术语翻译/Terms Translator
术语校对/Terms Proofreader
术语顾问/Consultant to terminology
参考文献/Bibliography
讲座/Lecture
评论/Comments
发表评论(预先注册)/Add comment on this term(members ONLY)