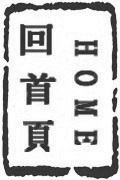 Partial
分音/Fen1 Yin1
n/a
CHEARS: False
EARS: True
CMT: False
EARS2 Encyclopedia: True
CHEARS:
EARS:
在频谱中,不与基频频率呈整数倍关系的频率分量(frequency component),称为分音,既非和谐泛音。然而在一些文献中,分音同时指和谐的(或称谐波)与非和谐的泛音。
A frequency component in a spectrum which is not an integer multiple of the fundamental, that is, it is an inharmonic overtone. However, in some texts, partial refers to both harmonic and inharmonic overtones. (Source: Barry Truax - Handbook for Acoustic Ecology CD-ROM Edition. Cambridge Street Publishing, 1999 - CSR-CDR 9901)
EARS 2:
A strong concentration of sound wave energy at a specific pitch. All sounds that have a pitch are made up or partials.

GuitShot

A Sonogram of a guitar sound in which you can clearly see orange stripes, these are the many partials which make up the guitar sound.

The relationship between these partials affects the quality of the sound that we hear.
参看其它/See Also
术语翻译/Terms Translator
术语校对/Terms Proofreader
术语顾问/Consultant to terminology
参考文献/Bibliography
讲座/Lecture
评论/Comments
发表评论(预先注册)/Add comment on this term(members ONLY)