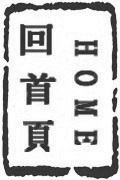 Music Psychology
音乐心理学/Yin1 Yue4 Xin1 Li3 Xue2
音樂心理學
CHEARS: False
EARS: True
CMT: False
EARS2 Encyclopedia: False
CHEARS:
EARS:
音乐心理学是一个具有多学科性质的,横跨了音乐与心理学两个领域而形成的有机共生体,其涉及两个方面:心理学(因此,显然也会提及像社会学、人类学和神经系统科学这样的相关领域)和音乐对人类所产生的影响。

在研究方面,会涉及到有关音乐情感、音乐记忆、音乐技能习得、音乐感觉、音乐治疗和音乐教育方面的问题。音乐家、作曲家和音乐理论家对心理学的模式产生了越来越强的兴趣,其有助于更好的理解音乐作品,并且更好的体会与感受这个认知的过程。
Music Psychology is a symbiotic interdiscipline between the fields of music and psychology that is concerned with psychological (and therefore inevitably also touching upon related fields of sociology, anthropology and neuroscience) aspects and effects of music upon human beings.

Research is concerned with such issues as musical emotion, musical memory, the acquisition of musical skills, musical perception, therapeutic uses of music and music education. Musicians, composers and music theorists have become increasingly interested in psychological models as means of better understanding the perception and cognition of musical works.
EARS 2:
参看其它/See Also
术语翻译/Terms Translator
术语校对/Terms Proofreader
术语顾问/Consultant to terminology
参考文献/Bibliography
讲座/Lecture
评论/Comments
发表评论(预先注册)/Add comment on this term(members ONLY)