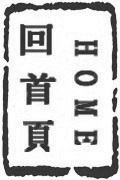 Algorithm
算法/Suan4 Fa3
n/a
CHEARS: True
EARS: True
CMT: False
EARS2 Encyclopedia: False
CHEARS:
源自《计算机音乐教程》、罗玆、人民音乐出版社、2011。
A formal composition algorithm is an engine for music creation; thus a computer can serve as a vehicle for musical ideas.

We find compositional algorithms in assorted forms:

· Self-contained automated composition programs

· Command languages for generation and transformation of musical data and control of musical processes

· Extensions to traditional programming languages

· Graphical or textual environments designed for music (including music programming languages)

(Source: Curtis Roads, The Computer Music Tutorial. MIT Press. 1995)
EARS:
An algorithm is a procedure or formula for solving a problem. This term is one of the most-employed words for formalised approaches to composition.
EARS 2:
参看其它/See Also
术语翻译/Terms Translator
术语校对/Terms Proofreader
术语顾问/Consultant to terminology
参考文献/Bibliography
讲座/Lecture
评论/Comments
发表评论(预先注册)/Add comment on this term(members ONLY)