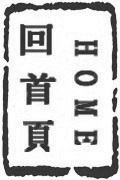 Indeterminacy
不确定/Bu4 Que4 Ding4
n/a
CHEARS: False
EARS: True
CMT: False
EARS2 Encyclopedia: True
CHEARS:
EARS:
不确定性是与形式主义相反的一个词。在音乐中,不确定性是指作曲者在音乐中留有一些没有明确写下来的部分,每次演奏或试奏时,其听觉感受不能准确的预测。比如,在电子音乐中,有人曾使用磁带、轨道、声音文件或音频流,一次或多次不确定的回放(像这样,组合材料是"固定的",但他们可按时间、对位甚至空间位置来排序,听起来就会有所不同)。系统和音乐的策略涉及到人和电脑包括网络的交互,把对音乐素材选取和排序的权利留给用户/听众。就像超文本小说的读者,通常是自由的通过文本来选择属于他们自己的"路线"。
Indeterminacy in music refers to aspects of performance or audition that are left unprescribed by the music's creator, where an aural outcome cannot necessarily be predicted. An example in electroacoustic music might be the indeterminate playback of one or more autonomous tapes, tracks, soundfiles or audio streams (thus the component materials are 'fixed', but their ordering in time, counterpoint, or even spatial disposition may vary from listening to listening). Systems and musical strategies that involve humans interacting with computers, including the Internet, may often leave choices to the user/listener in terms of selection and ordering of musical materials, much as the reader of hypertext fiction will normally be free to navigate his/her own 'route' through the text. Indeterminacy is an antonym of Formalism.
EARS 2:
To have no defined goal, to leave things open and up to chance. John Cage was a famous proponent of this style of music making.
参看其它/See Also
术语翻译/Terms Translator
术语校对/Terms Proofreader
术语顾问/Consultant to terminology
参考文献/Bibliography
讲座/Lecture
评论/Comments
发表评论(预先注册)/Add comment on this term(members ONLY)