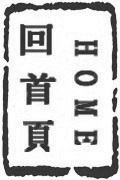 Historical Electroacoustic Devices
历史上的电声设备/Li4 Shi3 Shang4 De4 Dian4 Sheng1 She4 Bei4
n/a
CHEARS: False
EARS: True
CMT: False
EARS2 Encyclopedia: False
CHEARS:
EARS:
这里的术语指代一系列的装置,并在该领域的发展过程中已被证明是有意义的。它对电子音乐的发展具有极大意义,但这里的术语没有与一些个人早期的设备进行整合,形成一个综合完整的术语表。
This term represents a collection of devices that have been proven significant in terms of the evolution of the field. Although of great interest and significance to the development of electroacoustic music, the present form of this glossary has not attempted to provide a comprehensive list of individual 'early' devices.

(Bibliographical references and hypertext links will be supplied in this area during future development phases of the EARS resource).
EARS 2:
参看其它/See Also
术语翻译/Terms Translator
术语校对/Terms Proofreader
术语顾问/Consultant to terminology
参考文献/Bibliography
讲座/Lecture
评论/Comments
发表评论(预先注册)/Add comment on this term(members ONLY)