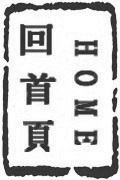 DSP
数字信号处理/Shu4 Zi4 Xin4 Hao4 Chu4 Li3
n/a
CHEARS: False
EARS: True
CMT: True
EARS2 Encyclopedia: True
CHEARS:
EARS:
DSP是数字信号处理(Digital Signal Processing)的缩写,它可以涵盖全部的数字处理模式。DSP的用途可以提现在处理声音文件,采样,或预置声音方面。通常来说,其目的是利用某些手段来变形声音。
Stands for Digital Signal Processing, referring to all modes of digital processes that can be applied to soundfiles, samples, or recorded sounds. The aim is usually to transform the sound in some way. (Source - Rodolfo Caesar (1992). The Composition of Electroacoustic Music. PhD Thesis, University of East Anglia.)
EARS 2:
A term that describes the digital manuiplation of (audio) signals.
参看其它/See Also
术语翻译/Terms Translator
术语校对/Terms Proofreader
术语顾问/Consultant to terminology
参考文献/Bibliography
讲座/Lecture
评论/Comments
发表评论(预先注册)/Add comment on this term(members ONLY)