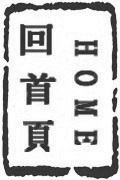 Acousmographe
声谱图/Sheng1 Pu3 Tu2
盲聽圖
CHEARS: False
EARS: True
CMT: True
EARS2 Encyclopedia: False
Loading...
12.5MB/640*480.mp4/256Bitrate streaming from CHEARS.info (UK) server
CHEARS:
EARS:
所谓"声谱图"(Acousmographe)是一款能为输入的声音提供视觉图形表示的工具软件,尤其在电子音乐分析方面有着特殊的用途。首先,它在捕获声音文件之后会生成一幅频谱图(sonogram);然后,用户可以使用各种各样的图形工具,以这幅"图"的基础结构作为参照添加图形或者文本图像;最后,形成一幅在时间域中表示声音面貌的画面。
The acousmographe is a software tool which offers a graphic representation of input sounds. It is particularly useful within electroacoustic music analysis. Taking a sound file, it generates a sonogram and subsequently allows the user, by way of various graphic tools, to place a representation of (aspects of) sounds in the time domain using graphic or text-based images.
EARS 2:
参看其它/See Also
术语翻译/Terms Translator
术语校对/Terms Proofreader
术语顾问/Consultant to terminology
参考文献/Bibliography
讲座/Lecture
评论/Comments
发表评论(预先注册)/Add comment on this term(members ONLY)