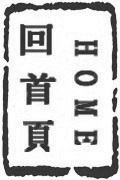 詹姆斯·哈金斯/James Harkins
詹姆斯・哈金斯,生于华盛顿特区、在印第安纳州长大。他于1993以优异成绩从巴特勒大学毕业。2001年于杜克大学获得博士学位。

哈金斯博士通过创作电脑现场与传统乐器表演来追求人性化的音乐科技。音乐在社会中最初始的目的是仪式化的。纵使电子音乐的根源来自无形的电信号,它也可以通过表演直接吸引听众来达到音乐初始的目的。哈金斯博士的风格融入了西方古典音乐,爵士乐和实验电子,并借鉴了电子舞曲来增加音乐中的身体性。他在一些表演作品中亲自演奏各种传统竹笛。他同时也为有电脑辅助的传统表演写一些记谱的作品。

源于对"每场表演应当独一无二"的信念,哈金斯博士运用"生成性"的作曲方法,这意味着用电脑生成一些音乐细节,如音高和节奏。这些创意是用SuperCollider实现的。哈金斯博士是一名活跃的SuperCollider开发者,并曾教授过该语言。

哈金斯博士目前是广州星海音乐学院现代音乐系的副教授。他的音乐曾在华盛顿、费城、德罕、伯明翰,还有北京和上海演出过。
H. James Harkins was born in Washington DC and raised in Indiana. He attended Butler University, taking composition studies with Michael Schelle and flute with Loretta Contino, graduating magna cum laude in 1993. His graduate studies in composition took place at Duke University (Ph.D., 2001) under Scott Lindroth, Stephen Jaffe and Sidney Corbett.

Dr. Harkins seeks to humanize music technology by creating works for live computer performance with traditional instruments. Music's original purpose in society is physical and ritual; electronic music, while "virtual" in its origin in intangible electric signals, may still fulfill these fundamental human needs by engaging directly with the audience in performance and maintaining physicality or spirituality. Dr. Harkins's style owes debts to Western classical music, jazz and experimental electronica, and draws its physical roots from the energy of dance club music. He plays a number of traditional bamboo flutes in performance pieces, and has also composed conventionally-notated works for classical performers with computer.

Out of the conviction that each performance should be unique, Dr. Harkins uses "generative" compositional methods, by which the computer generates some of the musical details ranging from expressive details to pitches and rhythms. These ideas are realized in the SuperCollider programming language, using composition and performance software of his own design. Dr. Harkins is an active developer of SuperCollider, and has written and lectured on the language.

Dr. Harkins is currently an associate professor in the Modern Music Department of Xinghai Conservatory, Guangzhou, China. His music has been heard in Washington DC, Philadelphia, Durham (NC), Birmingham (UK), and in Beijing and Shanghai, China.
翻译术语如下/Translated terminology as below (共计/Totally 0) :

校对术语如下/Proofread terminology as below (共计/Totally 0) :

术语顾问如下/Consultant to terminology as below:
文献作者/Author
文献翻译/Bibs Translator
文献校对/Bibs Proofreader
文献收集/Bibs Collector
文献顾问/Bibs Consultant
主讲/Lecturer
交互传译/Interpreter