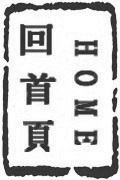 Welcome to CHEARS!
Email: chears.info@chears.info
The thesis, The Application of an Internationally Peer Reviewed Professional Glossary System, the ElectroAcoustic Resource Site (EARS), in China, is based on an analysis of the ElectroAcoustic Resource Site (EARS) system, an internationally peer reviewed professional (multilingual) glossary system for electroacoustic (EA) music. EARS is a scientific, integrated and dynamic knowledge system that is based on standard terminology and uses the internet as its user platform. It can be applied in all of aspects of EA Music research in the contemporary era. The thesis then proposes a China Electroacoustic Resource Survey (abbreviated as CHEARS) as a translation and adoption of this system. Finally, the thesis discusses the application of the glossary in the research sector as a core issue in order to deduce the need for CHEARS in China. The thesis tries hard throughout to point out the gaps between the current status of EA music in China and the West. Accordingly, it outlines the key problems and proposes a theoretical solution. All in all, this work not only builds up a relevant electroacoustic music classification system in China, but in general provides a peer reviewed framework for the development of all aspects of China EA music research.
The more positive aspects that this research covers is an analysis of the EARS categories as perceived of from a Chinese musicological point of view. It has mapped out the complete EARS structure using a free software called Freemind and have conducted interviews with Chinese professors to get their comments. Furthermore, by beginning to work with the organisational structure of EARS, we will be able to migrate the bibliography seamlessly and translate the EARS site into Chinese.
Translation is never a straightforward job; rather it is a creative progression, especially on terminology translations from a different language family, for instance, from English to Chinese. After having learned that the Italian translation is almost ready to go online, and that the Greek and Portuguese translations have been started for EARS, it seems an obvious next step that a Chinese version should be added. This is an important step for the adoption of EARS into China, and it is also a compulsory job for CHEARS (China Electroacoustic Recourses Survey). Hopefully, Chinese will be the first language to fully translate EARS in Asia and will turn CHEARS from a simple EA glossary for bibliography collection purposes into a professional project for wider effect in China.
Since Chinese is one of the oldest languages in the world, a complicated rule system creates difficulties when optimizing the meaning of characters along with good pronunciation. However, that is why this is an interesting issue that creates a hot discussion. One third of the EARS glossary was translated last year. Some of these already have a precise Chinese translation; some of them have to be given a new translation, the rest of them are almost impossible to find proper words for in Chinese. Many translation gaps still exist. So, a translation progress report for EARS will be the main task of this article. Furthermore, as one of the translators for Chinese version of Computer Music Tutorial by Curtis Roads, I will coordinate the subject index of the CMT book with terminology from EARS.
At present, the most important thing is that CHEARS is a dynamic survey system because it will be ongoing and supported by Center of Electroacoustic Music of China (CEMC). The database of CHEARS has been published through network. Moreover, its contents and any results or conclusion will be updated and revised from time to time.
The Application of an Internationally Peer Reviewed Professional Glossary System, the ElectroAcoustic Resource Site (EARS), in China
(Chinese Version PDF Download,5.18MB)